Introduction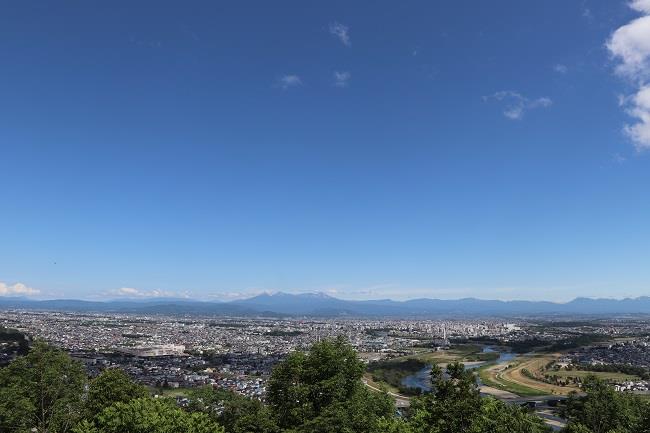 Daisetsuzan mountains and Asahikawa city
Asahikawa: A thriving northern city with happy
citizens and beautiful natural surroundings,
ready to capture the attention of the world

Asahikawa City is a central city in Northern Hokkaido that overlooks the majestic Daisetsuzan mountains, and is home to numerous rivers including the Ishikari River. The four seasons of Asahikawa are distinct, each with their own uniquely beautiful characteristics. In addition, the urban services of the city, including medical care, welfare, education, and cultural programs, all work in harmony. Asahikawa is an important transportation and logistics hub due to its central location in Hokkaido, and is home to the Asahikawa Airport, which is even equipped for international flights. Asahikawa produces a substantial amount of crops thatplay an important role in Japan's food supply, and is also home to
several manufacturing industries such as furniture, that have been developing with an emphasis on the use of design and technology. In Asahikawa, we are striving to be "A thriving northern city with happy citizens and beautiful natural surroundings,ready to capture the attention of the world."
In order to control population decline and build a sustainable city, all citizens, from children to the elderly, live with peace of mindand work to create a city that attracts many people from both in Japan and overseas. Under these circumstances, especially in order to enhance the vitality of the local economy, we are working to attract companies in various fields. Excellent regional characteristics such as having few natural disasters, many convenient urban features, and lush nature are big attractions for Asahikawa.
Asahikawa has numerous tourism resources. For example, foods that make use of abundant agricultural products and seafood gathered from all over Hokkaido, Asahiyama Zoo, famous for its behavioral exhibits, and several ski resorts near the city abundant in high quality powder snow that even attracts attention from overseas skiers. We promote wide-area tourism by promoting the appeal of the entire region to Japan and overseas with DMO at the head of regional tourism development.
This city summary aims to introduce you to the various highlights of Asahikawa, and also serves as a means of showing you the city's current projects and policies. We hope this booklet will help you understand a little more about Asahikawa.

Features
Asahiyama Zoo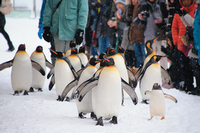 Asahiyama Zoo wants people to feel comfortable discovering the wonder, beauty, and nobility in the behavior of animals through the unfiltered display of their day to day actions in a place overflowing with life.
Asahiyama Zoo brings many visitors that resonate with this ideology from Japan and beyond.
At present, Asahiyama Zoo is looking to challenge itself to do more though activities such as cooperating with environmental protection agencies in conservation efforts to help the nearly extinct Borneo Elephants.
Heiwa-dori Kaimono Koen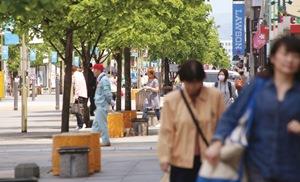 Japan's first permanent pedestrian-only shopping area, Heiwa-dori Kaimono Koen is full of specialty shops and places to eat.
Asahikawa Furniture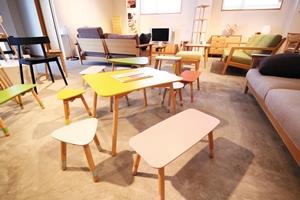 Thanks to the Imperial Japanese Army 7th Division being established towards the end of the Meiji Era in the 1890's, a large number of artisan carpenters moved to Asahikawa from the main island of Japan. Skills passed down over this 100 year long history serve as a strong foundation for Asahikawa's furniture industry. In recent years, Asahikawa Furniture has been growing into a recognized brand domestically and internationally receiving praise for its superb functionality and design.
Rice
Asahikawa is proud to be Hokkaido's 2nd largest producer of rice. Rice grown in Asahikawa has an incredible reputation across Japan for its taste and overall quality. It is consumed in mass in places like Tokyo and Kansai and is even shipped abroad for foreign consumption.

Local Sake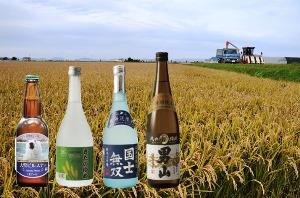 At one time Asahikawa was called the northern sea of delicious sake. There are currently 3 sake breweries and one beer brewery making their own original beverages.