City Profile
Geography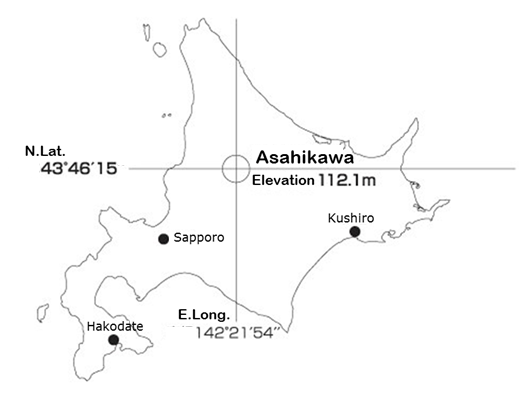 Location(City Hall)
North Latitude: 43° 46' 15"
East Longitude: 142° 21' 54"
Elevation: 112.1 meters
Area: 747.66 Square Kilometers
Population
Population & Households (as of janiary 1, 2020)
Population: 334,070
Households: 177,704
City Emblem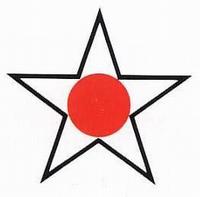 The History of Asahikawa City's Insignia:
The insignia of the city was officially introduced on
June 29, 1911
ASAHIKAWA CITIZENS' CHARTER
The Asahikawa Citizens' Charter was enacted on September 20, 1960.
We shall feel a sense of responsibility and take pride in our status as
citizens of Asahikawa, and with the charter in hand, strive to build a
better city.
1. We shall work hard and create happy households.
2. We shall treat others with kindness and build a warm society.
3. We shall obey rules and make our streets orderly and cheerful.
4. We shall love the nature around us and make our city beautiful.
5. We shall foster our culture and make our hometown vibrant and
strong.
City Symbols
City Tree and City Flower
City Bird and City Insect